Living the dream
BY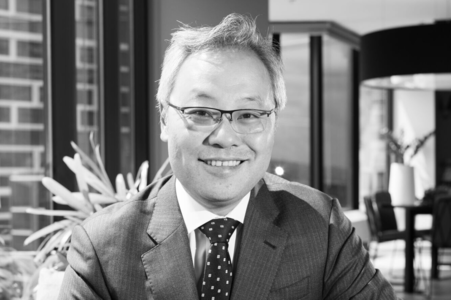 Heading one of the country's largest sustainable investors wasn't something Peter Chun ever envisioned for himself, but that's just a bonus of taking on the role he describes as a perfect fit - chief executive of UniSuper. Jamie Williamson writes.
It isn't often that someone is offered a new job that is the perfect fit for them, but UniSuper chief executive Peter Chun says he's living his dream.
Having lived a life underscored by the importance of both tertiary education and retirement savings, Chun couldn't be happier.
I want us to be able to win in this competitive market. I want people to think of us as their first fund in their career. At the same time, we also want to be people's last fund...
Born in Hong Kong to two schoolteachers when the city was under British rule, Chun's parents were members of a defined benefit scheme which allowed you to access your retirement benefits as early as age 45.
But there was a catch - you had to permanently migrate away from Hong Kong to be eligible.
And so, in 1978 when Chun's father celebrated his 45th birthday, the family migrated to Australia, his parents having chosen the destination after investigating its tertiary education system.
"None of us could speak English at the time, and we were like the typical migrant family," he recalls.
To make a living, Chun's parents opened a Chinese restaurant. However, at the time, Chinese food as Australians knew it wasn't particularly authentic, he says.
"All people wanted was Mongolian lamb, lemon chicken and fried ice cream, and I'd never seen any of that stuff growing up in Hong Kong," he laughs.
As any small business owner could attest to, it wasn't easy. But the restaurant served as the family's livelihood for the best part of a decade, seeing Chun through his school years.
"I suppose what's really shaped me, with my parents being schoolteachers, is that whole idea around the importance of education. It's been a core part of my life and my upbringing, just as the importance of grit and hard work has," he says.
It's this unique connection to superannuation and higher education that makes running UniSuper both a logical and rewarding role; "I definitely believe Australia has a world class superannuation system as well as a world class tertiary education system."
And though it's taken a while for the education element to enter his career, superannuation has always been there; just about every role he's held throughout his more than 30-year career has involved super in some way.
In that time, whether as coincidence or by design, he's worked exclusively at the biggest names in Australian financial services; starting out at Prudential Assurance in 1989, roles at Towers Perrin, ANZ and BT Financial Group followed.
In 2002, he became head of superannuation and investments at Colonial First State (CFS) before moving into product and marketing at Credit Suisse followed by a quick stint at Macquarie.
He returned to CFS in 2008 as general manager of products and investments, a role he held for almost a decade before taking responsibility for distribution in 2017. In his final role at CFS, Chun acted as co-chief executive.
But, after almost three decades on the retail side of the fence, an industry fund came knocking and in late 2019 Chun was named group executive of member growth at First State Super.
Joining the fund in the following January, Chun took over responsibility for marketing, digital, product and business development; a significant portfolio given First State's monumental merger with VicSuper was on the home stretch.
Within months the VicSuper merger was finalised, another with WA Super was announced and the super fund rebranded in consultation with members and stakeholders following feedback including, among other things, that the First State name was too similar to that of other funds - Chun's beloved CFS among them.
Under his guidance as marketing lead, Aware Super was born in September 2020 and being involved in the pursuit of such growth proved invaluable experience for his next move.
In May 2021, a few months after Kevin O'Sullivan announced his plans to retire as chief executive of UniSuper, Chun was named as his successor. At the time, the fund was facing quite a lot of change.
Firstly, border restrictions which saw international students banned from travelling to Australia placed unprecedented pressure on the fund's membership. Coinciding with this, long-held plans for the fund to open to the public were brought to life on 5 July 2021.
Interestingly, in the same month the public offering was initially announced, O'Sullivan appeared on a panel at the annual Conference of Major Superannuation Funds and predicted UniSuper's growth rate in 2021 would be much lower than in previous years.
However, it doesn't appear to be a prediction that's rung true.
"We set a target for how many members and the actual inflows we would get in the first 12 months, and we exceeded that target within five months, so it's been really impressive," Chun says.
Chun puts it down to UniSuper's strong value proposition.
"We have very low fees - perhaps the lowest in the market - and very strong investment performance and financial advice and education capability. They're the three things that a lot of members seek when they look to join a fund," he explains.
But he also acknowledges there's another competitive advantage related to two of those three elements that UniSuper unwittingly gained in 2021 with the introduction of the Your Future, Your Super performance test and the government's YourSuper comparison tool.
"I think for sure we've been a beneficiary of the YFYS test - it is a game changer, and it has serious implications for those trustees that fail," Chun comments.
Members of the 13 funds that failed the test received letters explaining just that and included, as prescribed by the regulator, a QR code which they could scan and be taken to the comparison tool.
"The first thing people see are fees and we are one of the lowest cost providers, so UniSuper comes up first on the tool," Chun explains.
"The second thing people see is investment performance and on three years, five years and seven years, we're in the top handful; there is no doubt we have benefited from that."
While it's been less than 12 months since opening to the public, Chun says there are signs that having done so and that having that extra little leg up from the ATO site is shifting member demographics.
The fund currently manages about $110 billion in funds on behalf of more than 500,000 members. Compared to other super funds, its average balance is high, sitting at over $200,000 per member. Those members of the public who have joined since July 2021 are tracking at an average of $85,000, Chun explains, which is still quite high when you consider the industry average is around the $50,000 mark.
Again, Chun believes it comes back to fees.
"We have very low fees even on a percentage basis; it's incentivised those with high balances to join us because our percentage fees are quite low," he says.
"So, we tend to attract people with more money just because the rational members who are seeking value for money see us and we're very well placed... It's early days, but it's [average balance] is definitely lower than traditionally."
Outside of fees, UniSuper's investing prowess is also a major drawcard. Its MySuper balanced option ranks in the top 10 over most periods, while 2021 saw its Global Environmental Opportunities option return more than 50%.
UniSuper was also one of the first funds to begin managing assets in-house, with about 70% of FUM now managed internally.
Chun says this has given the fund, which has previously copped criticism for its approach to ethical or sustainable investing, an upper hand in terms of ESG.
"This helps us have strong active engagement with the companies we invest in... we can really influence the way these companies are run, and it also really helps us drive down fees for our members," he says.
"Our philosophy is that there's no point purely divesting from companies; it's better that our investments team has a voice and a seat at the table. We will divest at times when it makes sense, but we feel everyone is better off if we work with companies and, over time, transition to a lower carbon footprint."
In the 12 months to December 2021, UniSuper halved its exposure to fossil fuels, dropping from 5% across its entire portfolio to just 2.5%. The fund also expects that by the end of 2022 its direct property portfolio will have achieved net zero.
As it stands, $13 billion of UniSuper's total FUM is currently held in sustainable strategies, making it one of Australia's largest ESG investors.
The investments team, led by chief investment officer John Pearce, has also been active in the infrastructure space in recent times. Most notably, in late 2021 UniSuper was part of a consortium that broke the record for Australia's largest retail transaction.
The $2.2 billion deal saw the consortium acquire 50% of Macquarie Shopping Centre in Sydney and 80% of Pacific Fair on the Gold Coast. The former is close to a university, train station and major toll roads and has plans for 1000 new apartments on the site, while the latter is Australia's fifth-largest shopping mall and considered a "luxury destination".
"Superannuation is about the long-term, we are managing money for decades. In addition to that, we have quite a large defined benefit book and a lot of that is about matching the liabilities with strong assets that deliver these types of returns," Chun explains.
"I also think some of the prices have given us attractive buying opportunity because they have been depressed. For instance, a lot of people think everyone will go online and we'll see the death of the shopping mall, but we have a counter view; we still see a lot of strong demand for shopping centres."
But Chun says that to continue accessing investments like these, the fund must continue to grow, adding that the entire rationale of the fund is the importance of scale.
"We have strong conviction that we will deliver good returns for our members, but you need scale in order to access some of these assets," he says.
"Our rationale is to continue to grow. If we can continue to do that well, we will have greater confidence about the outcomes we can deliver. It has been helpful to have this core university member base, as they have higher contributions than most other industries and that helps the cashflow, but more broadly we feel we need to grow to compete."
Chun says another driver of growth since going public has been strong member advocacy, saying there was pent-up demand ahead of opening its doors. This advocacy is reflected in Roy Morgan's Superannuation Satisfaction Report which consistently features UniSuper in the top five super funds by member satisfaction. The most recent iteration, released in February 2022, shows UniSuper's member satisfaction rose 8.1% in 2021.
But with that pent-up demand now easing, the fund that's historically done very little advertising and marketing is looking at other avenues, including the brand campaign it launched earlier this year encouraging Aussies to 'Look forward, think great', while showcasing some of the fund's investments such as Transurban and the Hancock Forrest Plantation.
One action that will see it add scale rather quickly is its proposed merger with Australian Catholic Superannuation and Retirement Fund. The two funds signed a Memorandum of Understanding in late 2021 and, if a merger proceeds, all but guarantees UniSuper about 87,000 new members and a further $11billion in FUM.
"It's a real privilege to have such great members, but equally we can complement that with growth and continue to attract other people into the fund and they can enjoy the benefits of all that," Chun says.
He's also gravely conscious of the increased need to compete created by recent reforms, namely stapling.
"I think all super funds are thinking about how we're evolving from a world that was very much about default to one that's now about choice. We're all competing, we're all needing to engage the end member; I don't think UniSuper is any different to any other super fund," he says.
At the same time, he has no interest in being the biggest super fund in the land.
"We don't believe you have to be the biggest. We're comfortable with our pace of growth. Fundamentally, what we need to ensure we're delivering is strong retirement outcomes for our members and those outcomes are very dependent on whether we're able to deliver our returns at a very low price point," he says.
"I think not all growth is good growth. There could be cases where you're growing or you go through a merger and you add a lot of complexity, maybe there's a lot of customisation and then you're not really translating those scale benefits to members. We're very much about scale, not size."
But UniSuper will continue to pursue inorganic growth.
"We have our eye on other smaller funds in the market and where it makes sense, we will be wanting to pursue inorganic growth to complement the organic growth we've always had," Chun says.
"We certainly don't have a target in terms of assets or anything similar... It's not about size, it's actually about scale and there is a very important difference.
"Just getting to a certain number doesn't mean that your members are better off."
Instead, UniSuper will focus on the three key tenants of Chun's overall vision for the fund: winning choice, ESG leadership, and being a brand synonymous with retirement.
"I want us to be able to win in this competitive market. I want people to think of us as their first fund in their career. At the same time, we also want to be people's last fund, in that they stay with us all the way through retirement," he explains.
"We also want to be an ESG leader, and we want to help create a future worth retiring into, and I want us to be a trusted brand in retirement; that people think of us, and they turn to us for our products and solutions."
As we celebrate the 30-year anniversary of compulsory superannuation, Chun says the first 30 years has been about accumulation but the next 30 will be about the opposite.
"I fundamentally believe the next 30 years is about converting those balances into income, and for UniSuper that means helping our members live their dream retirement. That's what superannuation is about," he says.
And he should know.
"You wouldn't believe it, but my dad is 89 years old now and he still gets a defined benefit pension cheque from the Hong Kong government," Chun smiles.
"I think that shows that what we do in superannuation really matters."
Showing
1 to 10
of
35
stories:
| | |
| --- | --- |
| Read the latest news and white papers. Get the FS Super Weekly Newsletter. | |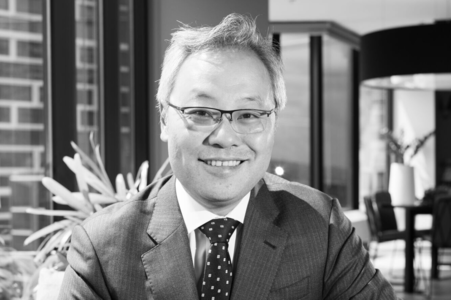 PETER CHUN
CHIEF EXECUTIVE OFFICER
UNISUPER
Heading one of the country's largest sustainable investors wasn't something Peter Chun ever envisioned for himself, but that's just a bonus of taking on the role he describes as a perfect fit - chief executive of UniSuper. Jamie Williamson writes.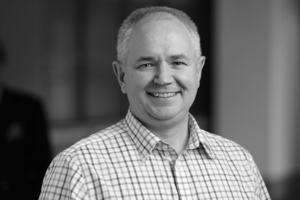 As super funds prepare to publish their retirement income strategies to comply with the new Retirement Income Covenant, the next question is what are ...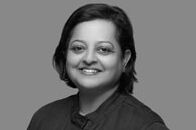 Inadequate retirement planning is a very real issue for thousands of people both in Australia and globally, but there are ways of making the process more ...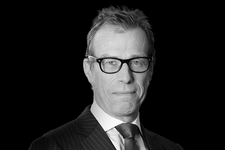 Inflation is being felt around the world, and central banks are responding accordingly. Here's a wrap up of rate changes and the latest on inflation.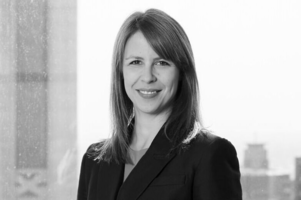 In response to the evolving ESG landscape, the skills and competency of directors and boards will need to quickly evolve to include the expertise and ...