There's no doubt the superannuation system, which turned 30 this year, has been a game changer. With three-decades worth of savings, many Australians especially aged in their 40s, 50s and 60s have accumulated meaningful amounts of money in super. Now these same groups are moving into and thinking about the retirement phase of their lives.

Yet research of our own member base of almost one million members shows that people reach a crunch point as they approach this 'second half' - where stresses about family, employment and financial security converge with negative feelings towards the traditional concept of retirement.

It's at this point we believe people most need advice, to plan ahead and make the transition to their second half as easy and fulfilling as possible.

Superannuation and the right advice help people thrive in later years

Earlier this year our Unleash Your Second Half research, where we surveyed a 1,000 people between the ages of 55 and 65, showed that Australians are increasingly prepared to move in and out of the workforce, take part-time work, and change their work patterns - if they see the benefits of more enjoyable work, and better work-life balance.

This is closely linked to having money in super which helps provide the confidence people need to pursue their ambitions.

As part of this it's important for individuals to have strategies in place as they begin to lean into retirement and the second half of their life. Obtaining professional advice is key and as well as the ability to discuss with their financial adviser about how they can make the most of their own personal circumstances.

Personal and financial goals have equal importance

Life goals are an important part of this discussion which often leads to people talking to their family members about the type of life they want to live in their 'second half'. Increasingly we're seeing members wanting to have these more personal discussions with their financial adviser about what they want to do more of, what they want to do less of, and what really makes them happy.

Savings are a key consideration this stage especially if people are planning for any personal achievements such as funding their living expenses while they retrain for a new occupation or paying for education expenses. This could include making additional contributions to super or setting up a savings plan outside of super if they think they will need to access the money before the super rules will allow.

And of course, a financial plan is imperative particularly as people head into retirement, where they may need to investigate the different income stream options available to help them retrain or to provide the cash flow to allow a better work-life balance. There's also the possibility of a downsizer super, where their plans include downsizing the family home and topping up their super with part of their sale proceeds.

Have a sound understanding of the age and pension rules and rebates and to find out how much government Age Pension they could access, is critical to help people at this stage of their lives. While we acknowledge employment income may reduce the amount of Age Pension they receive, receiving even a small part pension can be beneficial due to discounts and rebates available to pensioners, not to mention the work bonus which reduces the amount of employment income included in the income test by $300 per fortnight.

Boosting super by working longer

CFS did some additional modelling which found that by working longer in a new role, people can double the amount of super they will have by age 75 - even if they take time off to retrain.

We compared the earnings and savings trajectory of three 50-year-olds on an average salary and average same super savings of $150,000, who took different paths towards retirement. The first person followed a 'traditional retirement' path, stopping work at age 65. The others took two years off to retrain before re-entering the workforce in a revitalised career, one working full time and the other working part time (3 days per week) to age 75.

The person following a 'traditional retirement' path, would have $359,950 in their super fund when they retired at age 65 and then draw down income, depleting their savings to $301,783 by age 70 and to $252,961 by age 75.

The 'career recharger', who re-entered work in a full-time capacity on a slightly higher salary and worked longer, would have $451,322 if they retired at age 70, depleting their savings to $378,477 by age 75. If the 'career recharger' worked an extra 10 years after age 65, they would retire with $555,895 at age 75.

The 'work/life resetter' would re-enter work on a lower part-time salary and still retire with considerably more savings than the person who takes the traditional retirement path, with $338,940 at age 70, depleting to $284,148 by age 75. However, if they continued to work for an extra five years they could retire with $403,715 at age 75.

Whatever their choices, we're finding older Australians increasingly needing specialised financial advice and sound retirement strategies to help navigate the mid-life crunch and bring their second half dreams to life.

Showing 1 to 10 of 388 expert feeds:
| | |
| --- | --- |
| Read the latest news and white papers. Get the FS Super Weekly Newsletter. | |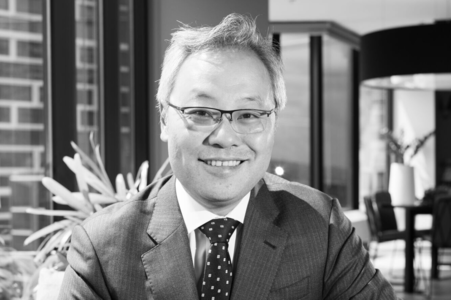 PETER CHUN
CHIEF EXECUTIVE OFFICER
UNISUPER
Heading one of the country's largest sustainable investors wasn't something Peter Chun ever envisioned for himself, but that's just a bonus of taking on the role he describes as a perfect fit - chief executive of UniSuper. Jamie Williamson writes.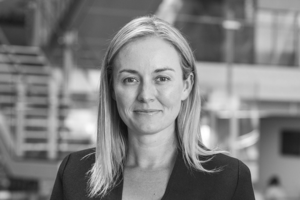 There's no doubt the superannuation system, which turned 30 this year, has been a game changer.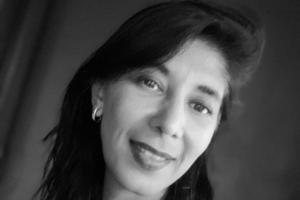 We've all probably been there. The days when we used to ask beginner, dumb, naïve questions about why things are done a certain way, starry-eyed questions ...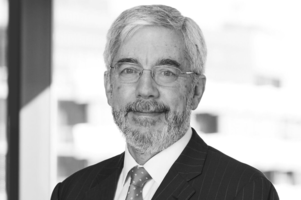 The new Labor Government will be a strong supporter of superannuation. In fact, the Prime Minister in his election night comments mentioned his government's ...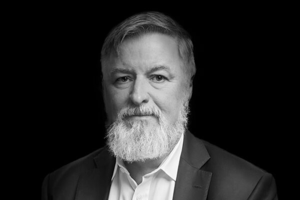 It is timely with a new federal government to ask the question; has the focus on fund size in the superannuation system run its course?