Reconfiguring portfolios for a structural turning point
BY STEVE GAMEROV | FRIDAY, 17 JUN 2022 2:25PM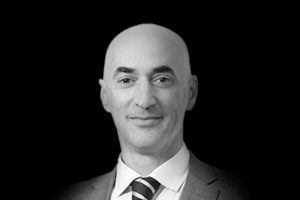 Superannuation's structural tailwinds of the past 30 years are morphing into headwinds and traditional diversification is challenged. (As an industry) We need to reimagine asset allocation and create portfolios with assets that are inflation resistant.

This year marks the 30th anniversary of the superannuation guarantee legislation, and remarkably, a country of 26 million boasts the world's fifth largest pension market by value.[1]

Impressive as the industry's growth has been, returns delivered for members are a more important metric. The annualised median return for funds in the Morningstar Superannuation Growth Universe was 6.2% over the January 1992 to April 2022 period.[2]

Given Australia's inflation rate over a large part of this time began with a '2', this is a commendable long-term return. Unquestionably, structural tailwinds have aided fund investment teams' return quest.

Central banks succeeded in taming inflation and falling discounts rates have been a boon for asset valuations. Central banks' success against inflation coincided with the dominance of small-government, free market ideas across many countries' political economies.

All of this has been conducive for investing, and fund members have benefited with balances boosted by strong returns. Now, however, structural tailwinds seem to be morphing into headwinds.

The world's long holiday from inflation has ended, and advocates for free-markets and liberal trade are increasingly thin on the ground in the political sphere.

COVID is also prompting a swing from globalisation epitomised by 'just-in-time production' to supply security via 'just in case production.' Communities' desire for safety is understandable, but the trend is inflationary and means less efficient allocation of capital.

There are potentially large implications for fund members' returns from all this - what worked in the low inflation era won't work in the high inflation era. Diversification will need to be reimagined to make portfolios inflation-resistant, beginning with the management of equities and bonds.

Investing broadly, whether through passive or quasi-passive strategies, has proved to be a cost-effective way of accessing strong equity markets returns. However, as broad market returns will possibly fall back, active-management and good stock selection, with the ability to identifying companies with pricing power, will come to the fore.

Rising discount rates depress price to earnings ratios (PEs), especially those associated with long-duration cash flows. This is not a revelation. Consequently, being mindful of companies' valuations will be especially important to successfully navigating inflation, along with earnings resilience and persistence.

Private markets investing is likely to gain even more attention as a source of potentially strong return generation beyond that available from listed equity markets. Investors and managers can directly influence companies' business strategy through private equity investments, and by doing so drive operational and financial improvements.

Traditional fixed income assets are increasingly unattractive propositions as inflation gains a grip. However, this doesn't mean investors should walk away from all forms of fixed income.

There are opportunities in the much harder to access world of esoteric private credit, which can provide very attractive yields along with diversification benefits. Investing in such credits can be especially rewarding where the loan-collateral are high quality assets and cash flows uncorrelated to the broader economy, for example, lending for legal receivables and government backed receivables.

In both cases, investors get paid well to take risk regarding when a payment is made, but with minimal risk as to whether it will be paid (hence making it a much better diversifier than mainstream credit investing). Many of the underlying yields associated with esoteric private credit assets are set at a fixed premium above the cash rate, which means overall coupons rise with interest rates.

Additionally, while geopolitical events, like the Russia-Ukraine conflict or China's COVID lockdowns, fuel inflationary pressures and supply side bottlenecks, finding assets with strong inflation linkages will be front-of-mind.

Unlisted infrastructure assets providing essential services, such as electricity transmission, are another group of inflation-resilient investments thanks to regulatory regimes mandating inflation linked indexing of income streams. That said, investors need to tread carefully as competition for such assets is strong, and purchase price discipline coupled with careful asset selection are paramount.

There's no time to be lost in reconfiguring superannuation portfolios to make them more inflation resistant as we enter a structural turning point. Doing so will ensure that the industry's next three decades are as impressive as its first three.

[1] Australia's pension funds shine in 2021 global rankings. Edmund Tang, 26 February 2021, https://www.austrade.gov.au/news/economic-analysis/australias-pension-funds-shine-in-2021-global-rankings

[2] Source: Morningstar. Actual annualised return is 6.18% based on monthly median return in the Morningstar Superannuation Growth Universe from 1 January 1992 to 30 April 2022. Returns are calculated on soft close exit prices with distributions reinvested, and net of ongoing fees and charges and taxes.

Showing 1 to 10 of 380 expert feeds:
| | |
| --- | --- |
| Read the latest news and white papers. Get the FS Super Weekly Newsletter. | |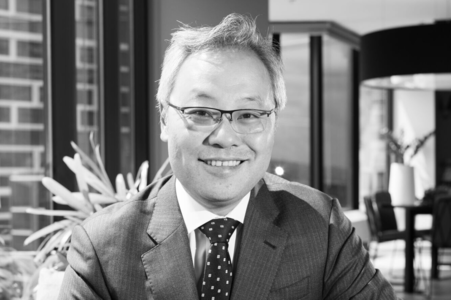 PETER CHUN
CHIEF EXECUTIVE OFFICER
UNISUPER
Heading one of the country's largest sustainable investors wasn't something Peter Chun ever envisioned for himself, but that's just a bonus of taking on the role he describes as a perfect fit - chief executive of UniSuper. Jamie Williamson writes.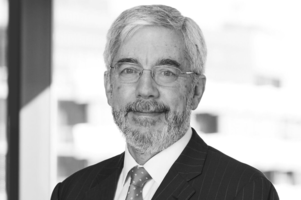 The new Labor Government will be a strong supporter of superannuation. In fact, the Prime Minister in his election night comments mentioned his government's ...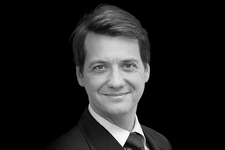 Emerging market debt has had a tough 2022 so far but the market is reaching an inflection point. Much of the bad news is in the past and yields are beginning ...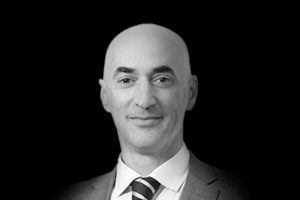 Superannuation's structural tailwinds of the past 30 years are morphing into headwinds and traditional diversification is challenged. (As an industry) ...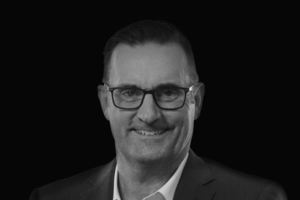 Attention has recently been given to the addition of non-traditional investments such as bitcoin in SMSF portfolios. Before doing so, SMSF trustees should ...