There is no doubt preparing for the move from work to not working can be stressful but that doesn't mean it should be avoided. Rather, appropriate planning and access to relevant information should reduce the anxiety for this potentially exciting new stage.
Many surveys reveal that retirees are reticent to spend their savings and are more willing to lower their living costs than make financial and investment decisions which can result in them running out of money.
In fact, it was this behaviour that proved the catalyst for the Retirement Income Covenant, recently made law, which will require superannuation trustees of large superannuation funds to have a retirement income strategy formulated in writing (and a summary publicly available), from 1 July 2022.
For a secure and comfortable retirement, retirees have to come to terms with spending their retirement savings, not just the income those savings generate.
Changing nature of retirement
To put a proper retirement strategy in place, investors first need to understand how retirement is changing.
Either from choice or circumstances out of their control, such as firm-wide restructuring or health issues, many people are retiring earlier than expected. This means that retirement savings need to last for longer than ever and the income-planning horizon is long.
The pandemic has also influenced what retirement looks like and its impact is still unfolding. Some workers have been more affected by COVID-19 than others and those that lost their jobs will have had their retirement savings reduced. People who took advantage of the Federal Government's early release of superannuation scheme may also suffer as they eventually reach retirement with smaller balances than expected.
In general, younger workers find it harder to plan for retirement, especially when they have more pressing financial needs, such as saving for a home or paying off personal debts.
Recognising that different generations of employees face different challenges; employers are now adopting financial wellness programs to help employees understand their complete financial picture. These efforts should be beneficial for everyone's retirement outcomes.
What to do?
The key then is to make sure there is an adequate retirement plan in place that takes into account an individual's situation and their hopes and expectations for retirement.
Generalised tools and benchmarks - such as a percentage of one's income prior to retirement, or any of the many retirement income calculators available - can be a good place to start, but individuals also need to calculate the unique level of income they will require in retirement. This will vary greatly depending on a person's needs and wants. How frequently will they want to holiday, for example, will they need any home modifications, could there be unexpected health costs? All of these circumstances need to be taken into consideration when setting out a retirement plan.
Any plan for retirement will need to be flexible and adaptable as retirement can be dynamic. It should also be holistic and include information around how retirees may wish to spend their time. Surveys show that only half of those approaching retirement have thought about how they will occupy their time, with even less planning for how much income they will require. The more information a retirement plan can include, the better.
Pre-retirees should consider the following:
Income needed in retirement specific to personal circumstances and verify that savings are on track to meet income need
Desired lifestyle in retirement, including activities/ work or where they plan to live
Understand the income solutions options available to them in retirement
Understand how they will address emergency expenses and save for health and aged care costs.
The transition phase to retirement can be an uncertain and anxious time and individuals in this phase need to avoid panic-selling following market downturns, when they could potentially lock in losses. Data following the March 2020 sell-off in equity markets highlighted ill-timed exits from investments by many individuals closer to retirement.
Retirement income solutions
Pre-retirees should familiarise themselves with the different retirement strategies available and understand their risk and liquidity parameters. Broadly, the retirement income strategies can be divided into investment strategies and insurance-based strategies, including:
Investment strategies are typically liquid, flexible and easy to understand. However, the income is not guaranteed and assets may be depleted.
Yield-oriented income strategies typically invest in securities such as dividend-paying stocks and high yielding fixed income investments whose yield can be paid out as income
Total return strategy is a well-diversified balanced portfolio consisting of investments in stocks, cash and bonds, and how much of each asset class is based on the retirees' comfort with different levels of risk. The goal is to continue growing the portfolio without taking on unnecessary risk and withdrawing from the portfolio for income. The withdrawal amount can be designed to meet an individual's objective and can be used to either spend down the assets over a certain period of time or preserve the assets over a lifetime
Another retirement income solution that uses various investment strategies is a bucketing strategy known as time segmentation strategy. Here, the retirees' funds are divided into buckets. Short-term buckets have less risky investments and longer-term buckets carry more risk because they have time to recover from market drops. Income is drawn from the short-term bucket and replenished from long-term buckets.
Insurance-based products can provide secure lifetime income. However, product features, liquidity and access to assets needs to be clearly understood by the individuals before investing.
Individuals can use the retirement income strategy to design a constant or variable income. A typical construct would be to withdraw a pre-specified constant dollar amount each year with some growth in income, with the growth able to be calibrated to adjust for inflation.

Another approach could be to vary the income in retirement to meet planned spending needs. For example, recent research shows spending typically declines late in retirement. Therefore, planning for higher spending (and higher income) during the "active years" of retirement without impairing assets may improve overall retirement experience.

Alternatively, an individual may prefer goals-based investing where essential expenses are invested to receive a predictable income, while other expenses - such as for travel - are in a different investment. This may allow the individual to spend from the travel account with the knowledge that their required spending is covered and they have a separate liquid account for emergencies.

Solutions that provide certainty of lifetime income and/or allow individuals to feel empowered to control their assets may be helpful in mitigating the risk of underspending by retirees.

So, if, as Dale Carnegie says, an hour of planning can save ten hours of doing, then a properly resourced and executed retirement plan could potentially save hundreds of hours of anxiety and stress during a difficult life transition. Having a holistic plan for retirement is therefore a key step to ensuring a successful retirement experience.

Showing 1 to 10 of 373 expert feeds:
| | |
| --- | --- |
| Read the latest news and white papers. Get the FS Super Weekly Newsletter. | |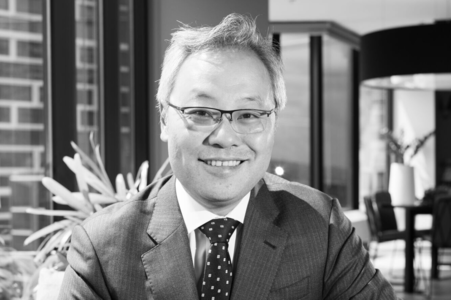 PETER CHUN
CHIEF EXECUTIVE OFFICER
UNISUPER
Heading one of the country's largest sustainable investors wasn't something Peter Chun ever envisioned for himself, but that's just a bonus of taking on the role he describes as a perfect fit - chief executive of UniSuper. Jamie Williamson writes.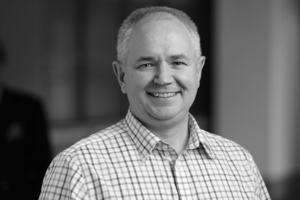 As super funds prepare to publish their retirement income strategies to comply with the new Retirement Income Covenant, the next question is what are ...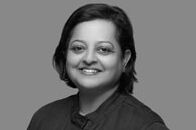 Inadequate retirement planning is a very real issue for thousands of people both in Australia and globally, but there are ways of making the process more ...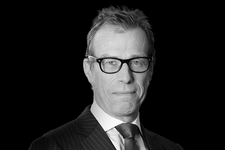 Inflation is being felt around the world, and central banks are responding accordingly. Here's a wrap up of rate changes and the latest on inflation.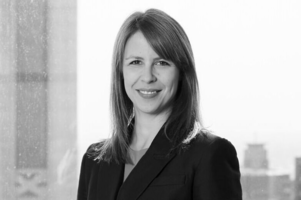 In response to the evolving ESG landscape, the skills and competency of directors and boards will need to quickly evolve to include the expertise and ...