So, Vanguard is launching a retail super fund.

Again.

Frenzied super commentators connvinced this new super fund is going to sweep all before it need to calm down and read some history.

Early last year it was reported that Vanguard HQ had announced the manager would no longer offer low-fee, high-profile institutional mandates across Asia Pacific, shifting focus to expanding its retail business.

About the same time, Vanguard Australia announced that they're going to have another go running a Down Under super fund.

They last tried this in 2001, though by 2012, triggered by the hassles of the Super Stream reforms, closed out and transferred the funds into MLC Wrap Super.

But the institutional mandate decision, if that's what it was, was a company-wide multi-country move.

Reports said Vanguard would consequentially be closing its Hong Kong and Tokyo offices.

Any case, the statement attributed to Vanguard at the time said they'd no longer be offering, not necessarily cancelling, institutional mandates.

Sure, Vanguard's Melbourne office may, according to insiders, play a disproportionately influential role in Vanguard's global business.

But a global money manager as big as Vanguard is hardly going to pivot the whole company to become a big tadpole in the small pond that is Australia's super market.

If Vanguard has about $60 billion in institutional super fund mandates, they'll need to build a near- $40 billion super fund to replace the revenue.

This is based on Rainmaker's prophecy they'll charge total fees at a market leading and vapour-thin 0.5% pa, split, say, 0.3% pa to investment management and 0.2% pa or about $2 per week to administration.

From a standing start they'll have become Australia's 12th biggest super fund and attract more contributions than AustralianSuper, Aware Super, Sunsuper, Rest and QSuper combined.

This is equivalent to the entirety of contributions paid last year into all retail super funds.

And unless Vanguard wants to enter the MySuper default fund market, all this will have to be done voluntarily by members.

That is, through active opt-ins. Showing how tough this job will be, Vanguard will have to become more than 15-times bigger than the entire disruptor super fund sector.

The disruptor super product space comprises only $2.5 billion.

And while Vanguard as an investment manager plays way above its weight among SMSFs, given contributions into SMSFs have dropped like a stone by 60% in the past three years, it's unlikely to get much comfort from them.

Where Vanguard Super could shine, however, is if it attracts hordes of fund members disaffected by super funds likely to fail the looming APRA investment performance test.

Last financial year, while their growth ETF ranked only 20th among super funds, their balanced ETF would have easily ranked number one; and this is after Rainmaker made allowances for super taxes and administration fees.

Putting all this together, blind Freddy can tell you Vanguard Super will likely become Australia's biggest super disruptor product.

But creating enough momentum to make up for foregone institutional mandate business will take longer - much longer.

But where Vanguard Super could really wreak market havoc is if it changes expectations about what a post-modern super fund should look like.

Imagine a retail Australian version of the $850 billion US Thrift Savings Plan.

Thrift serves six million US government employees and military personnel, built on lifestage products underpinned by ETFs managed by BlackRock and State Street.

It charges total fees of less than 10 basis points and in 2019-20 earned 2.5%, compared to the -0.9% earned by the Australian Rainmaker MySuper Index.

Showing 1 to 10 of 388 expert feeds:
| | |
| --- | --- |
| Read the latest news and white papers. Get the FS Super Weekly Newsletter. | |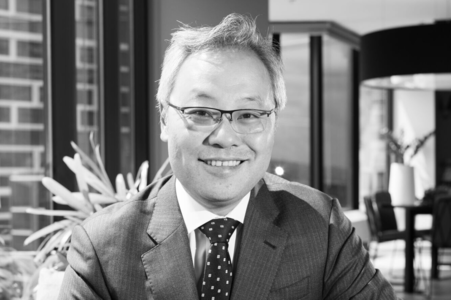 PETER CHUN
CHIEF EXECUTIVE OFFICER
UNISUPER
Heading one of the country's largest sustainable investors wasn't something Peter Chun ever envisioned for himself, but that's just a bonus of taking on the role he describes as a perfect fit - chief executive of UniSuper. Jamie Williamson writes.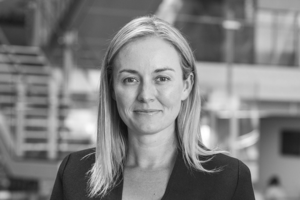 There's no doubt the superannuation system, which turned 30 this year, has been a game changer.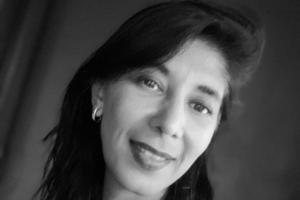 We've all probably been there. The days when we used to ask beginner, dumb, naïve questions about why things are done a certain way, starry-eyed questions ...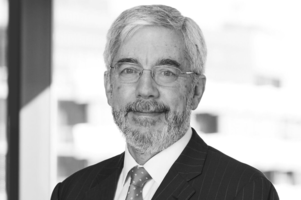 The new Labor Government will be a strong supporter of superannuation. In fact, the Prime Minister in his election night comments mentioned his government's ...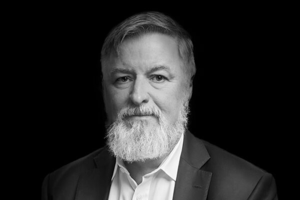 It is timely with a new federal government to ask the question; has the focus on fund size in the superannuation system run its course?